About
Hi there!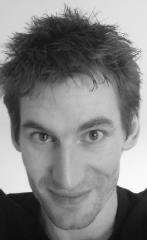 My name is Philipp Sumi, and I'm an independent software engineer from Switzerland with a strong  focus on the .NET platform and related technologies.
This blog is where I contribute more or less regularly about the joyful (and sometimes not so joyful) everyday life and findings of a .NET developer. The blog reflects my current technological focus, but I hope that over time, it'll provide some interesting reads for all kinds of developers.
The handy yet comprehensive fact sheet about me: I live and work in the city of Winterthur, Switzerland, and among a lot of things, I like harsh music, books, playing the piano, cooking, and putting words in parentheses (you might have noticed already…). I also happen to be a self-confessed sports addict, do have the suspicion that there might be a spelling error in hardcodet.net (something that keeps me awake at night), and yes, I really do love writing code.
I hope you enjoy your stay!