XAML UI designer / developer? We're hiring!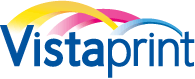 My work at Vistaprint is focused on the UI architecture of the distributed software system that runs in our factories. Today, we process more than 120,000 individually customized pieces in over 70,000 shipments per day, with diverse human-machine interaction taking place while produced items are making their way through the plant. This includes desktops, touch panels, handhelds, or dashboards. And we are currently trying to rethink the way our UIs should work – which is where YOU come in: A brilliant UI designer, XAML wizard, UX geek, who wants to make a difference and join us in implementing an exciting, cutting edge UI infrastructure that will support both our stakeholders on the factory floor as your fellow developers all around the globe. Recognize yourself? Come join us in our beautiful, and slightly chaotic Winterthur office in Switzerland!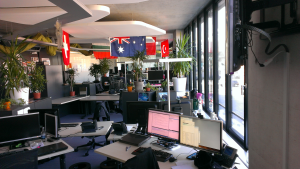 Job details here:
http://careers.vistaprint.com/winterthur/technology/lead-software-engineer%2c-ui-development/10869

Take the wording on the posting with a grain of salt. We really are looking for a Blend wizard more than a Visual Studio crack. This is all about creating exciting user interfaces, and evangelizing / teaching UI goodness to a globally distributed team.