Come work with us!
XAML UI designer / developer? We're hiring!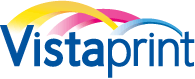 In 2011, after more than a decade as an independent contractor, I left my current assignment to get employed by a company that, well, sells business cards. And other stuff. Sounds horribly boring? I thought so, too :).
But once I got in touch with the people at Vistaprint, I quickly realized that this was the place I wanted to work. I met some of the brightest minds I ever had the pleasure to work with, in a rapidly changing, globally distributed, no-bullshit, getting-things done environment, as part of an extremely agile company that even realized substantial growth during a time of global financial crisis. And I still love it! The only down-side is that I'm burning so hot most of the time that blogging got pretty much to a halt (I'll do better – after all, I have an employer who explicitly allows me to open source parts of my work).
My work at Vistaprint is focused on the UI architecture of the distributed software system that runs in our factories. Today, we process more than 120,000 individually customized pieces in 70,000 shipments per day, with diverse human-machine interaction taking place while produced items are making their way through the plant. And we are currently trying to rethink the way our UIs should work – which is where YOU come in: A brilliant UI designer, XAML wizard, UX geek, who wants to make a difference and join us in implementing  an exciting, cutting edge UI infrastructure that will support both our stakeholders on the factory floor as your fellow developers all around the globe. Recognize yourself? Come join us in our beautiful Winterthur office in Switzerland!
Job details here: http://careers.vistaprint.com/winterthur/technology/ui-software-engineer-.net/7121